Latest news
Contact us
ADD: 2405 Fay Street #M156 Durham, NC 27704 United States
TEL: +8613798128916
FAX:
E-mail: CustomerService@Genround.com

> DIY & Tools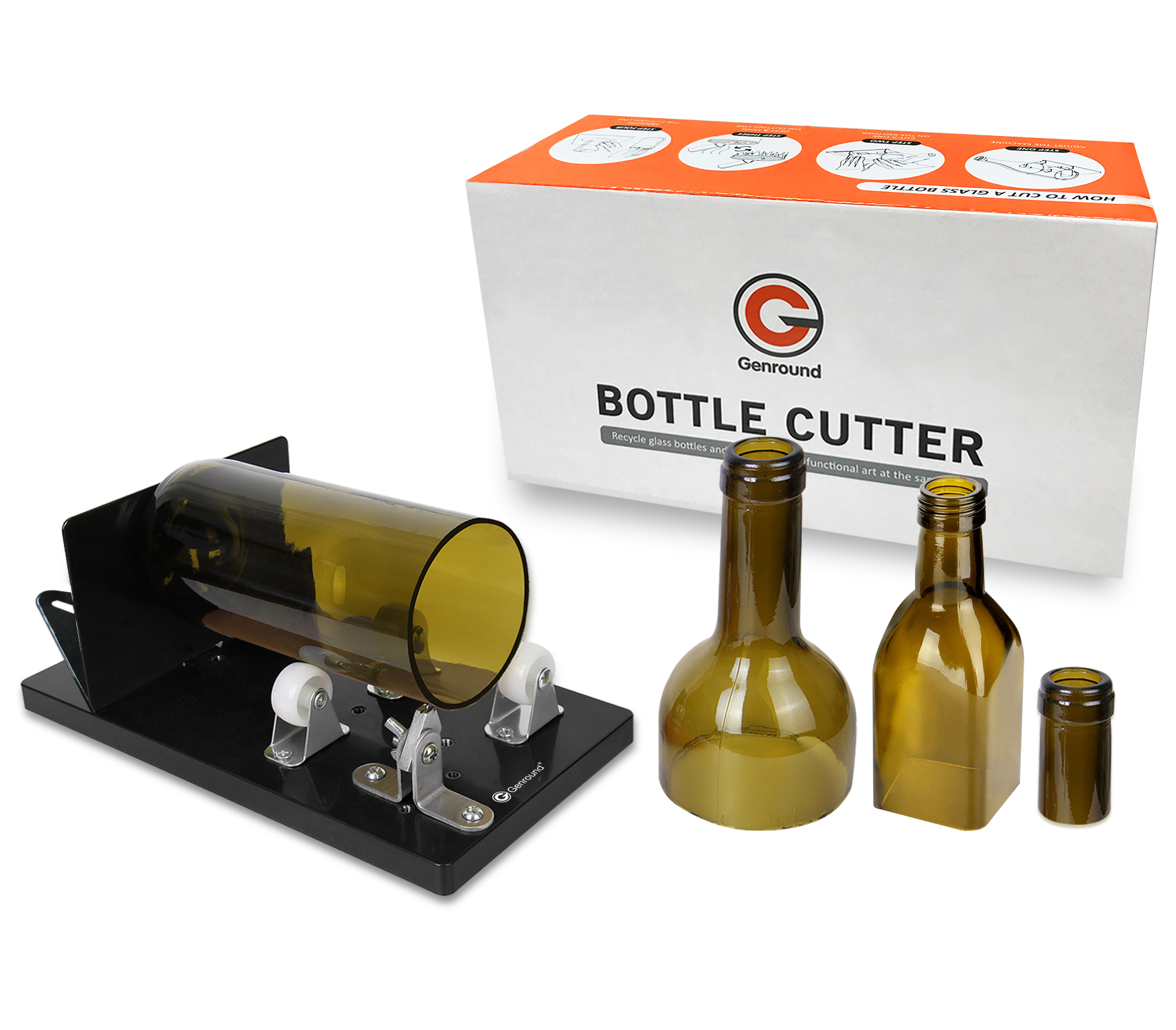 Genround 2.1 Glass Bottle Cutter
Color:Black
Product description: Bottle Cutter, Genround [Upgrade 2.1] Glass Bottle Cutter Machine for Round, Square & Oval Bottle | Cut Bottle from Neck to Bottom | Glass Cutter Bottle Cutting Tool for DIY Projects
Product introduction
Please click the link to buy
https://www.amazon.com/dp/B077467QKS?ref=myi_title_dp
UPC: 759981124006
✔ CUT BOTH BOTTLE NECK & BODY. This upgrade version Glass Bottle Cutter equipped with 1 detachable head, for cutting glass bottles body with diameter greater than 2.56 in, and cuttin+D10+B64:W68+B64:Z68+D10+B64:W68+B64:AA68+D10+B64:W68+B64:AD68+D10+B64:W68+B64:AF68+D10+B64:W68+B64:AH68+D10+B64:W68+B64:AJ68+D10+B64:W68+B64:AL68+D10+B64:W68+B64:AN68+D10+B64:W68+B64:AP68+D10+B64:W68+B64:AR68+D10+B64:W68+B64:AT68+D10+B64:W68+B64:AV68+D10+B64:W68+B64:AX68+D10+B+B64:AU68
✔ EASY TO CUT & Work Perfectly. Upgraded with rotatable blades and fixed wheel. Simplify the adjusting process and provide stablize cutting. Even non-professional craftsman can handle it well. Place your bottle on the support device, apply constant moderate pressure and rotate, heat the score over boiled water and cold water alternately until it's seperated. This durable glass cutter will have you cutting bottles perfectly in 5 steps.
✔ Long Lasting Blade. Blade is made of sharp and hard metallic-steel and have been tested by 200 times cutting but still works sharply and great.
✔ SMOOTH CUTTING. Easy to make a score line that joins up perfectly every time. The results will amaze you, clean breaks nearly every time. Even thick champagne bottles break easily and smoothly.
✔ CREATIVE & ENVIRONMENTAL PROTECTION. This is a great product for those concerned about disposing of glass bottles, some of them are recyclable and here is your chance to recycle on your own. Decorate your exclusive beautiful life and help you do your bit for the environment protection by your creative recycle ideas and handmade practice.