Latest news
Contact us
ADD: 2405 Fay Street #M156 Durham, NC 27704 United States
TEL: +8613798128916
FAX:
E-mail: CustomerService@Genround.com

> DIY & Tools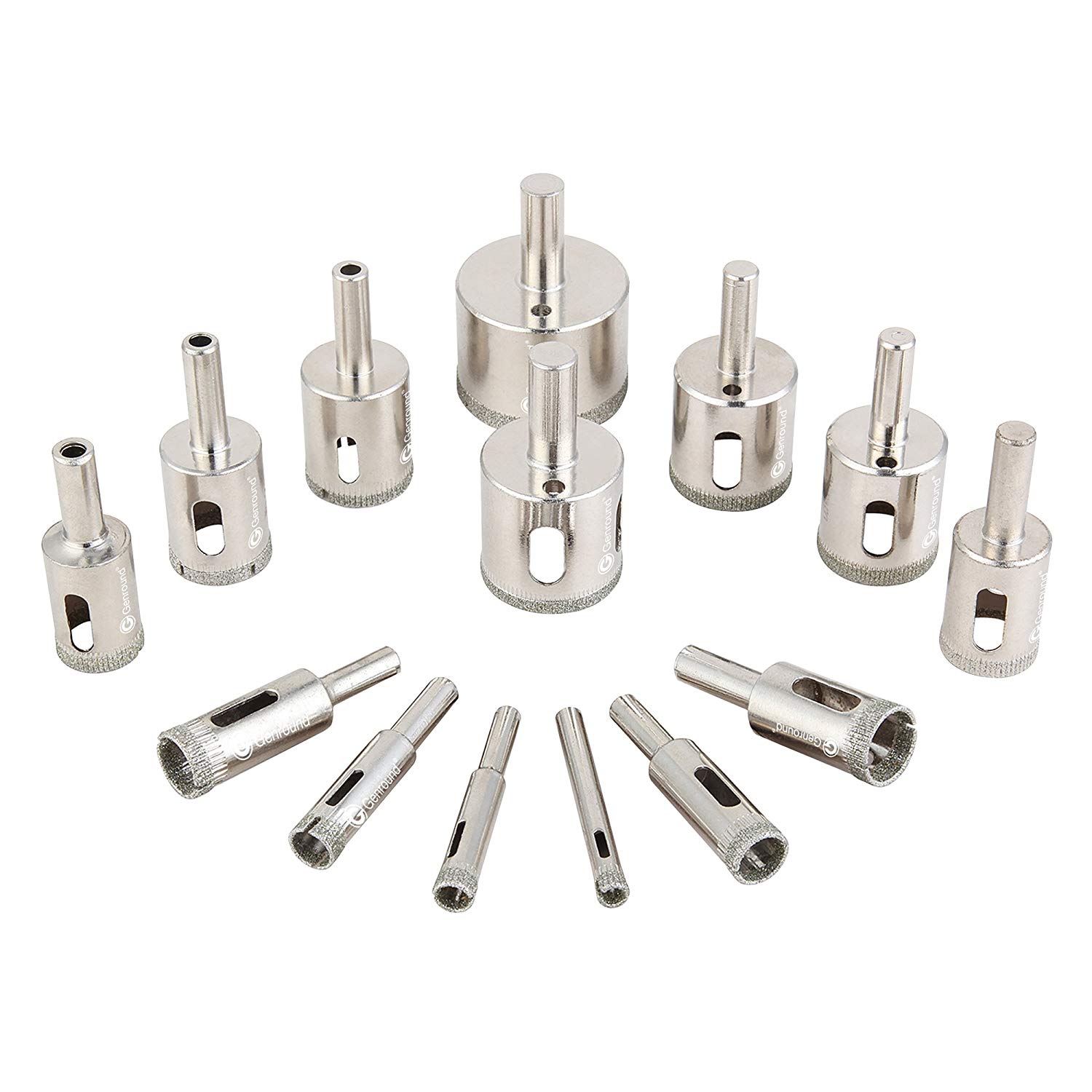 Diamond Drill Bits
Product description: Diamond Drill Bits, Genround 15 PCS Hollow Core Drill Bit Set for Ceramic, Glass, Porcelain Tile Diamond Hole Saw Tile Set Glass Drill Bit, 1/4 to 2 Inch
Product introduction
Please click the link to buy
https://www.amazon.com/dp/B07G5Y4GRT?ref=myi_title_dp
► 15 SIZES diamond drill bits set: 6mm(1/4"), 8mm(5/16"), 10mm(3/8"), 12mm(1/2"), 14mm(9/16"), 16mm(5/8"), 18mm(11/16"), 20mm(3/4"), 22mm(7/8"), 25mm(1"), 26mm(1-1/32"), 28mm(1-3/32"), 30mm(1-1/8"), 40mm(1-1/2"), 50mm(2"). Meet most of your different needs.
► RUSTLESS, CUTS QUICKLY. Made of high strength carbon steel with smooth nickel plating surface, glass drill bit set lower resisting force to the minimum, makes it easy to drill precise holes In Seconds.
► SHARP & SMOOTH CUT. Coated with high quality diamond, the tile drill bits creates a high precision, smooth cut with no broken edges.
► SPEED KILLS: Reduced drill speeds, low drill pressure and increased use of water lubrication will extend drill bit life considerably
► APPLICATION: Drill Glass, Tile Bottles, Blocks Jars, Fiberglass Porcelain Tile Ceramic, Slate Mable, Granite Light Stone. Excellent for making clean and accurate hole on glass and tile. Not for use on Concrete or for depths beyond about 1/2".