Latest news
Contact us
ADD: 2405 Fay Street #M156 Durham, NC 27704 United States
TEL: +8613798128916
FAX:
E-mail: CustomerService@Genround.com

> DIY & Tools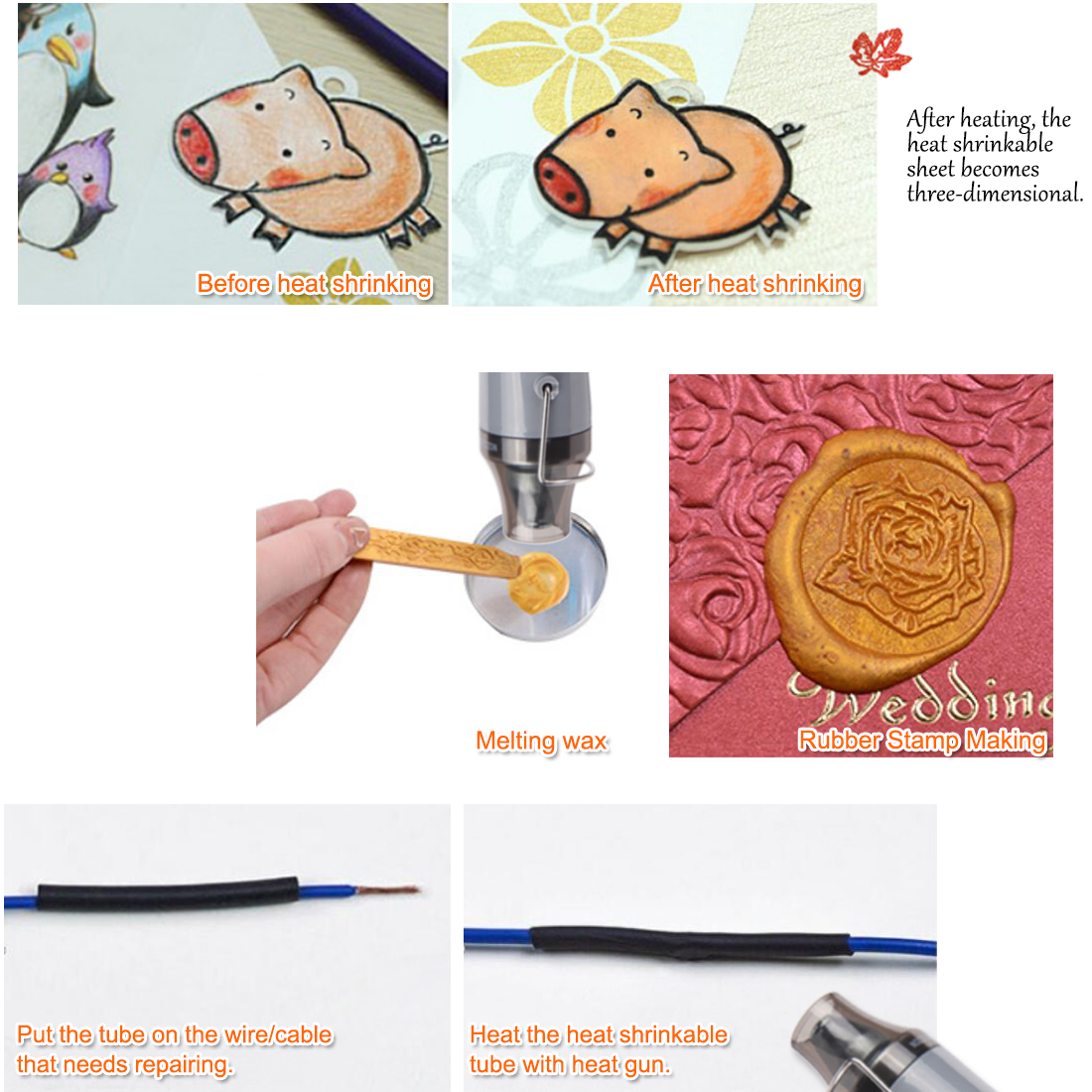 Mini Heat Gun
Color:Gray
Product description: Heat Shrink Gun, Genround 300W Mini Hot Air Gun Mini Heat Gun Heat Shrink Tube Wrapping PVC For Crafts Embossing Heat Tool Heat Gun for Shrink Wrapping Electric Heat Gun Kit Tool Cup Turner Bubble
Product introduction
Please click the link to buy
https://www.amazon.com/dp/B07R3YX4VH?ref=myi_title_dp
【Epoxy Cup Special Use 】 ◆ Genround Heat Gun Is Specially Designed For DIY Epoxy Cup Turner Tumblers. It Is More Effective Removal Of Air Bubbles In Cup Resin Painting Craft, Which Can Make Your DIY Cup Crafts Look More Smoothly And Beautiful.

【Widely Uses】 ◆ Fast-drying -- Drying Paint/Glue/Inks/Adhesive Bonding ◆ Rapid Thawing --Dissolve Frozen Tube/Frozen Locks ◆ Seal--Wax Sealing Art / Rubber Stamp ◆ Heat Shrinkable-- Shrink Wrapping PVC Package /PVC Pipe/Film/Plastic ◆ Device Repairs--Electronic Products /Mobile Phone Repair/Car Dectoration ◆ Others--Soft Clay Art/ DIY Crafts Embossing Powder /EVA Foam/Reshaping Some 3D Prints

【Overload Protection System& Micro-circulation Cooling System】 ◆Temperature Control System : The Heat Gun Inner Circuit Assemble A Temperature Control Device , When Reaching Higher Temperature ,It'll Cut Off Automatically To Protect Operation Circuit . ◆ Micro-circulation Cooling System : When The Air Outlet Handle Part Temperature Reach 200 Degrees , The Handle Part Will Keep The Current Invironment Temperature . Comfortable And Safety . Recommend 5-10 Minutes For Each Period Operation Time.

【Characters】 ◆ Rapid Warming : The Mini Hot Air Gun Temperature Can't Be Ajusted , When Switch On Mini Hot Air Gun , It Will Take 10-20 Seconds Reaching The Max Operating Temperature 350℃(662℉) ◆ Materials : The Mini Heat Gun Housing Material Is Superior ABS Plastic , Its Metal Nuzzle And Bracket Both Are Stainless Steel , Inside Material Is Also Stainless Steel Which Is More Durable .

【Attention Please】 ◆ It Will Slight Smell For The First Time And Please Keep Ventilatting For A While Until Smell Goes Away . ◆ Please Keep A Distance Of 5-6cm From Your Works And A Kind Of Angle Of 45 Degrees To Heat Until Complete . ◆ Do Not Use Hot Air Gun Blow Against The Object At 90Degrees Directly, Also Not Touch Air Outlet Under High Temperatures ,The Children Must Away From It . ◆ Do Not Blow Your Clay Works At One Position For A Long Time To Prevent Distorion .